11 things to do in Dallas in December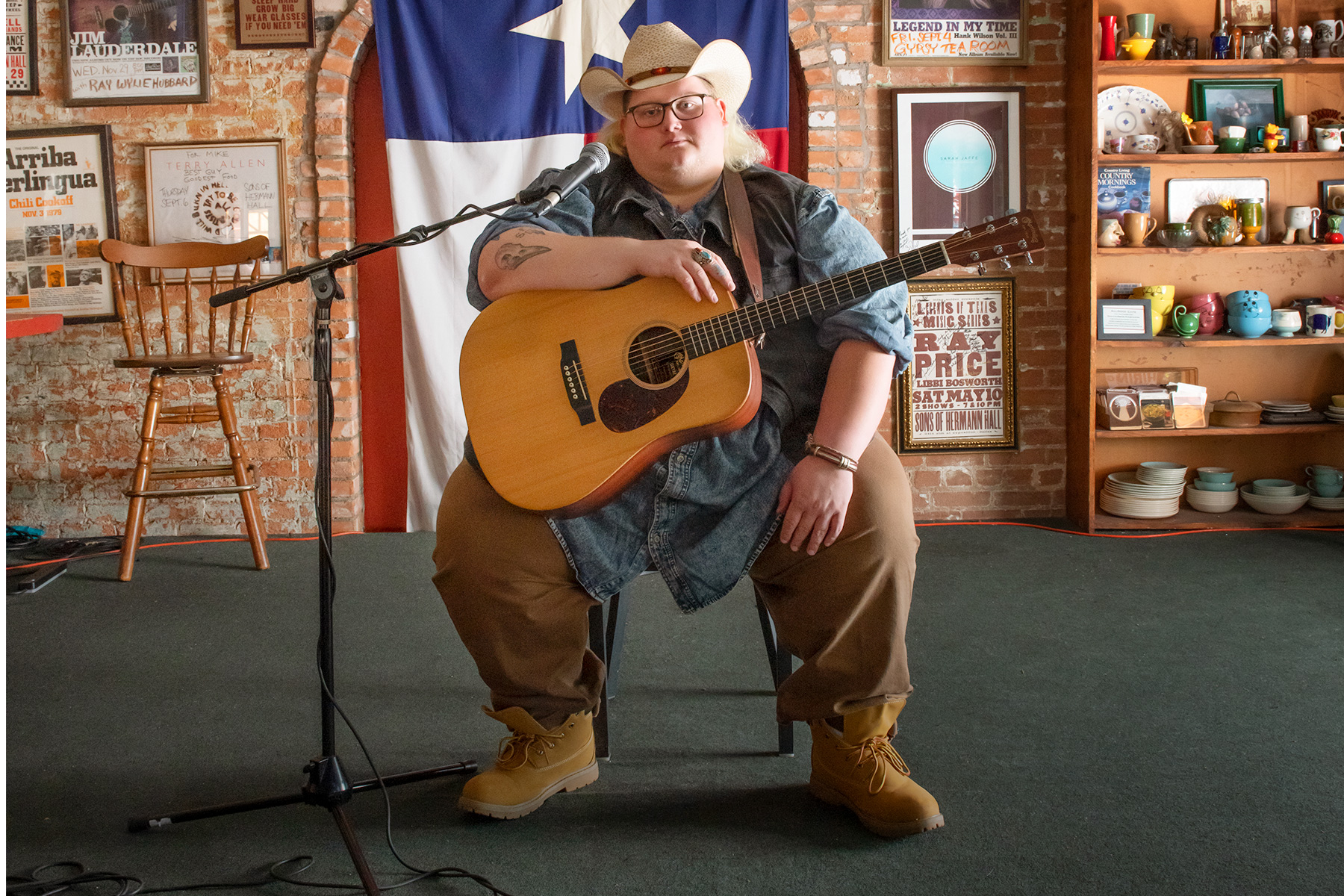 Joshua ray walker
December 9 | Dan's Silver Leaf, in Denton
During the October launch party for See you next time– the final chapter in Joshua Ray Walker's country music trilogy on a honky-tonk imagined the night he disappeared – Grenada's curtains come down with "Sexy After Dark", which we hereby declare the perfect combination for the post-pandemic party to shake off the remnants of a global disaster. It was the yin-yang of the song that spurred Walker's solo project, the heart-wrenching "Canyon". Since its inception in 2017, Rolling stone and Twirl magazines called the Casa Linda-based high school dropout (pictured above at AllGood Cafe) "most fascinating young songwriters" and "most exciting storytellers," respectively. And yet, at the end of his concept trilogy, Walker suggested he might explore other genres of music. (It's not impossible; he also performs with the Ottoman cow-punk band Turks.)
So be sure to wear your boots close to the Walker's show on December 9 at Dan's Silverleaf in Denton. After all, next times are never guaranteed.
-S. Holland Murphy
---
The mystery that takes visitors through the immersive maze of light that pervades Fair Park during the month of December is simple: Find out what happened to Santa's nine reindeer, who disappeared after a storm. We believe that it won't take a lot of detective work to solve this case, which is just a pretext to marvel at the magnificent light shows. There's plenty more to do here, too: kids can, of course, snap a photo with the happy, bearded St. Nick and hear a story from his wife with the festive bun head. The whole family can skate along the ice skating rink, and those 21 and older can heal their injuries at the Polar Bar with a mixed vacation-themed drink or two. There are also vendors at the Nordic-hued village for last minute shopping, as well as live music and other entertainment. Basically a full vacation season in one place.
---
Dallas snow day
Until January 9, 2022 | Dallas Gallery
This interactive event is filled with festive Instagram opportunities, surprise giveaways, and a chance to meet celebrity Santa Chef Tinsel McJingles III aka Sugarsocks. We don't know which name is better.
---
Old Saturday Night Live cast members Jon Lovitz, Chris Kattan, Tim Meadows and Finesse Mitchell team up for a night of stand-up. Since none of them are really known for that particular brand of comedy, we're not sure what to expect, although a lot of laughs are a sure bet.
---
For decades, Paula Crevoshay's nature-inspired creations have captured the attention of celebrities and other jewelry professionals for their intricate crystal structures. More than 70 of his pieces of precious stones and minerals will be exhibited.
---
Reunion Tower on top
December 31 | Reunion tour
The annual New Year's fireworks show synchronizes the tower lights with the pyrotechnics launched from the base. These will probably be the most exciting 10 minutes of 2021.
---
Jersey Boys
28 Dec-Jan 9, 2022 | Fairground
Classic American rags to wealth takes Frankie Valli and the Four Seasons (and their four-part harmonies) from the streets of New Jersey to the Rock & Roll Hall of Fame.
---
A Christmas Carol
Until December 26 | Wyly Theater
It's not Christmas without Ebenezer Scrooge and the Christmas spirits past, present and future to remind us of the true meaning of Christmas. Filled with holiday cheer, magical spirits and happy songs, Kevin Moriarty's adaptation of the classic Dickensian tale, starring Raphael Parry as Scrooge, has become a Dallas Theater Center tradition.
---
Vitruvian Lights
Until January 2, 2022 | Vitruvian Park
Over 1.5 million LEDs twinkle among 550 trees with a live soundtrack courtesy of the Jordan Kahn Orchestra, Dallas String Quartet and others.
---
Hanukkah Menorah Lighting
Until December 6 | Dallas Gallery
The Dallas Holocaust and Human Rights Museum celebrates the Festival of Lights with a special evening ceremony at sunset, led by the Chairman of the Museum's Board of Trustees, Mark Zilbermann.
---
For this exhibition, more than 20 iconic skyscrapers from around the world, from the Empire State Building in New York to the Burj Khalifa in Dubai, were recreated using more than half a million LEGO bricks. Responsible careful hands belong to Ryan McNaught, one of 21 LEGO Certified Professionals in the world.