2022 20 under 40: T'Keyah Thomas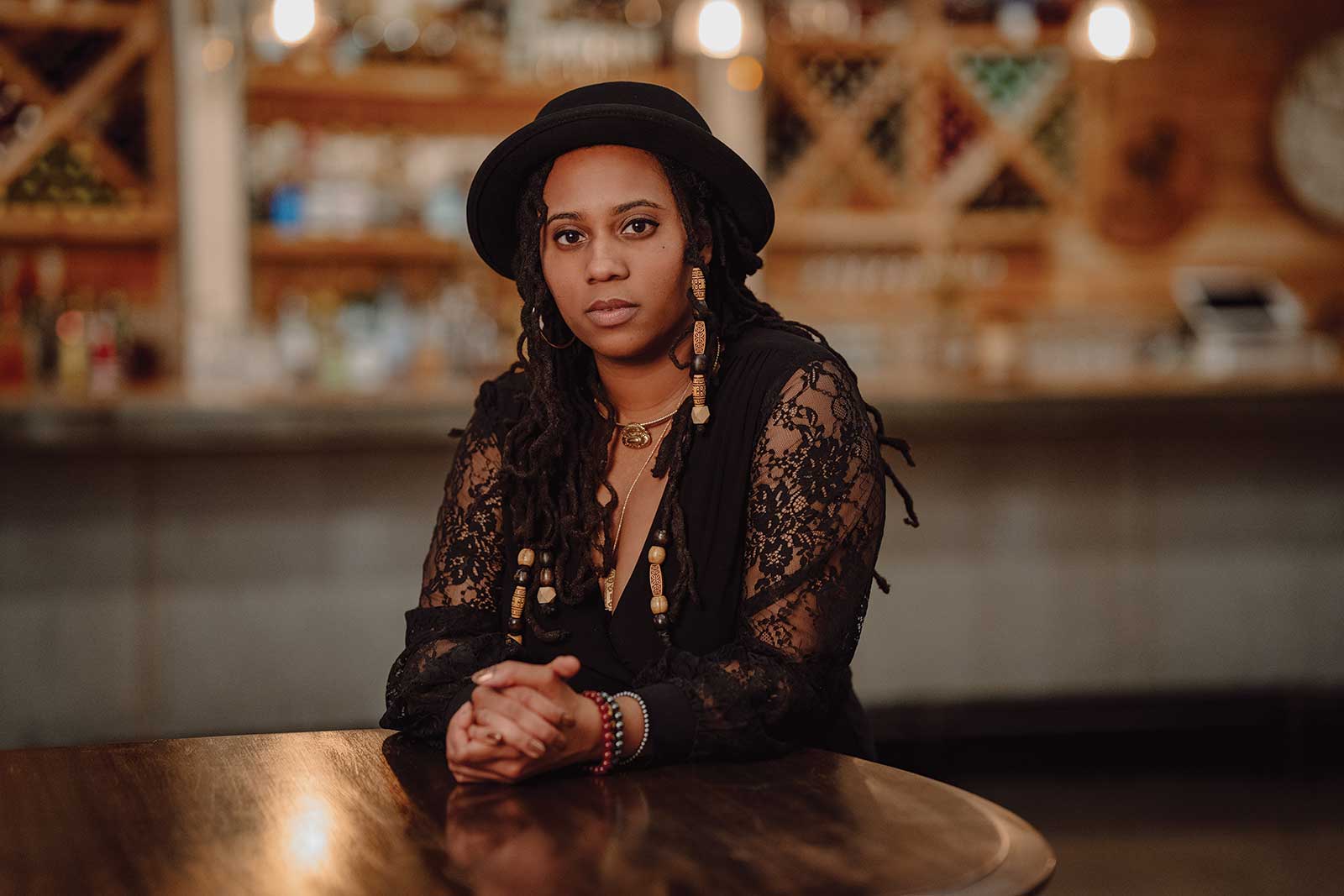 On-Air Advertiser and Media Producer, KBIA
Age: 30
In 2022, T'Keyah Thomas wants to build a community through poetry, radio and cinema. She hopes to produce stories that highlight new and distinct voices and challenge Colombians to diversify their media libraries.
As a poet and spoken word artist, she would also like to do more with her own voice, including exploring voiceover for animation.
Currently, you can hear T'Keyah on KBIA as an on-air announcer reading community announcements and referral promotions during NPR programs throughout the day. She also works as a radio producer, collaborating with colleagues and MU students to create local programs, special events and episodes.
"Something people maybe don't realize about our work," says T'Keyah, "is that when the news is tough, it's just as hard on us. One of the hardest parts of my job is listening to a reporter tell a tragic story and then getting on the air to talk about something unrelated. I had to actively hold back my tears several times.
T'Keyah has had many personal and professional mentors, including Kenny Greene, the unofficial "mayor" of the North Village Arts District and owner of Monarch Jewelry. "He cares deeply about people – it shows in his work (business, teaching and volunteering) and in the way he talks to everyone he comes in contact with," she says. "This man is all love, and his presence is a blessing for this community."
Respect is mutual. "For years, TK has used the page and the stage to push, coach and encourage hundreds of children and youth," Kenny said. "I'm a fan and have seen the impact of his poetry event, One Mic, since his days in the Tiger Hotel vault, and I pushed the Columbia cultural affairs office to appeal to TK as judge for Poetry Out 2021. Strong competition.
Nickie Davis feels lucky to have worked, volunteered, and been friends with T'Keyah. "She has been a part of my life for over seven years," says Nickie, "from energetic shopper at my store to sharp reporter to talented artist and poet and now established activist and voice of Columbia's most listened to public radio personality. I look forward to hearing more of his stories, experiences and thoughts on Columbia.
Fun fact: T'Keyah doesn't really have a hometown; she grew up as an Air Force military kid.