International Solitaire | Solitaire & Jewelry Magazine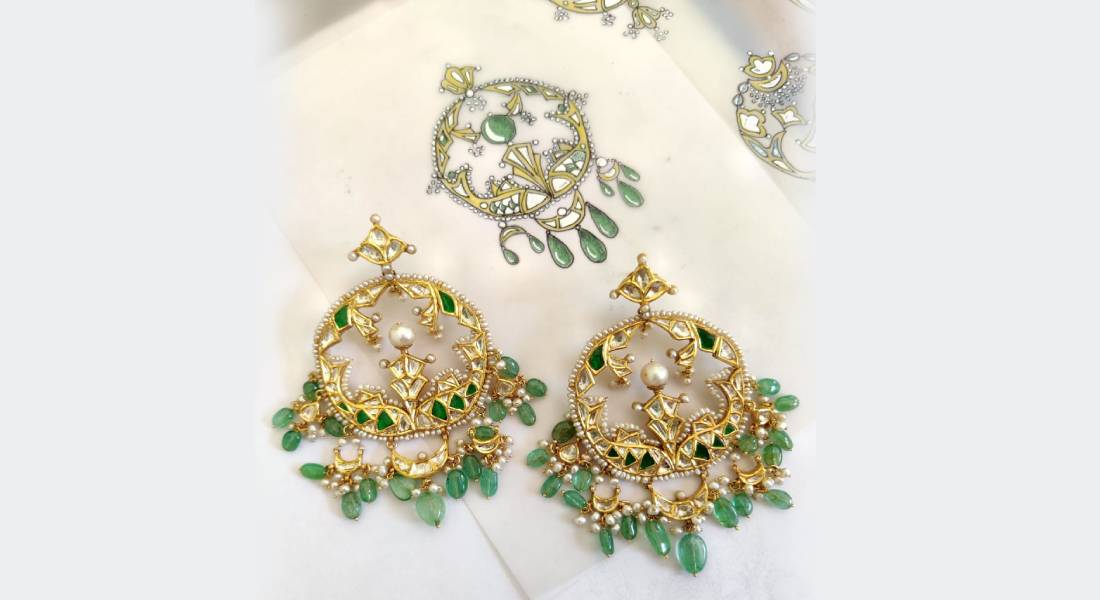 Sushila Kumari's journey into the world of jewelry began with a retail space inside one of India's finest palaces – Umaid Bhavan's Palace Retail Store. She started selling silver jewelry from there and has since created her own brand of polki and diamond jewelry, Chhatrala Jewels, which spreads the love for traditional Rajput jewelry around the world.
Sushila Kumari talks about how her brand has become a top choice for Rajput families, bride and groom who have destination weddings in Rajasthan as well as fans of modern jewelry from India and around the world.
How did you enter the world of jewelry?
I was very interested in jewelry. No one in my family is related to the jewelry industry. I have no formal education in the field, but I started out designing silver jewelry and later worked with gold and diamonds.
We make traditional Rajput jewelry in Jodhpur with meenakari work as well as contemporary diamond jewelry. My daughters now help me in the business. Tarini helps me with the design. She studied accessory design in Florence and took a jewelry design course in Jaipur. Prakriti looks at marketing and sales.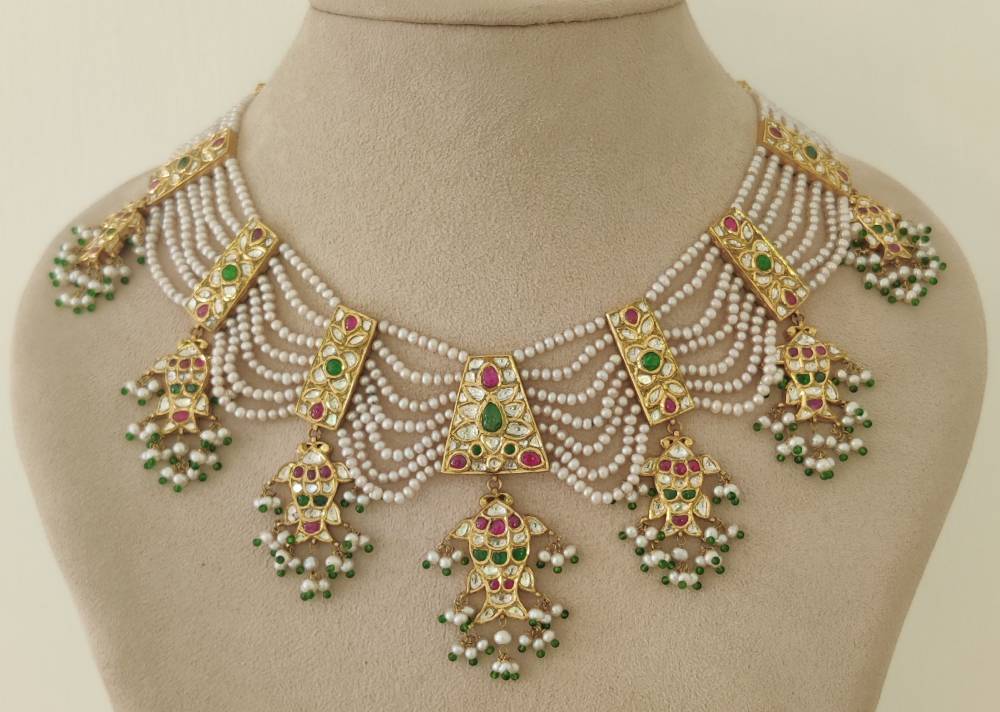 When did you launch your brand?
We are related to His Highness Maharaja Gaj Singh of Jodhpur who resides at Umaid Bhawan Palace. Every time we went to their house, I passed a store in the Palace which belongs to His Highness. There were jewelry on display in the store and it gave me the idea to design my own jewelry and sell it in the store.
I asked His Highness Maharanisaiba to give me some space at the store. In 2007, I started my business by buying jewelry in Jaipur, making some alterations and then reselling it at Umaid Bhawan Palace and later another one at Mehrangarh Fort. I received a good response for my parts.
In 2008, I started making uncut diamond jewelry with meenakari work on the back, especially Rajput bridal jewelry which was not readily available in the market. We wear big wedding necklace called timanya or aadh, baju bandh, head ornaments and hand ornaments like gaind, gajra, gokhru, bangri etc.
In 2011, we built a showroom near my house and launched the Chhatrala Jewels brand.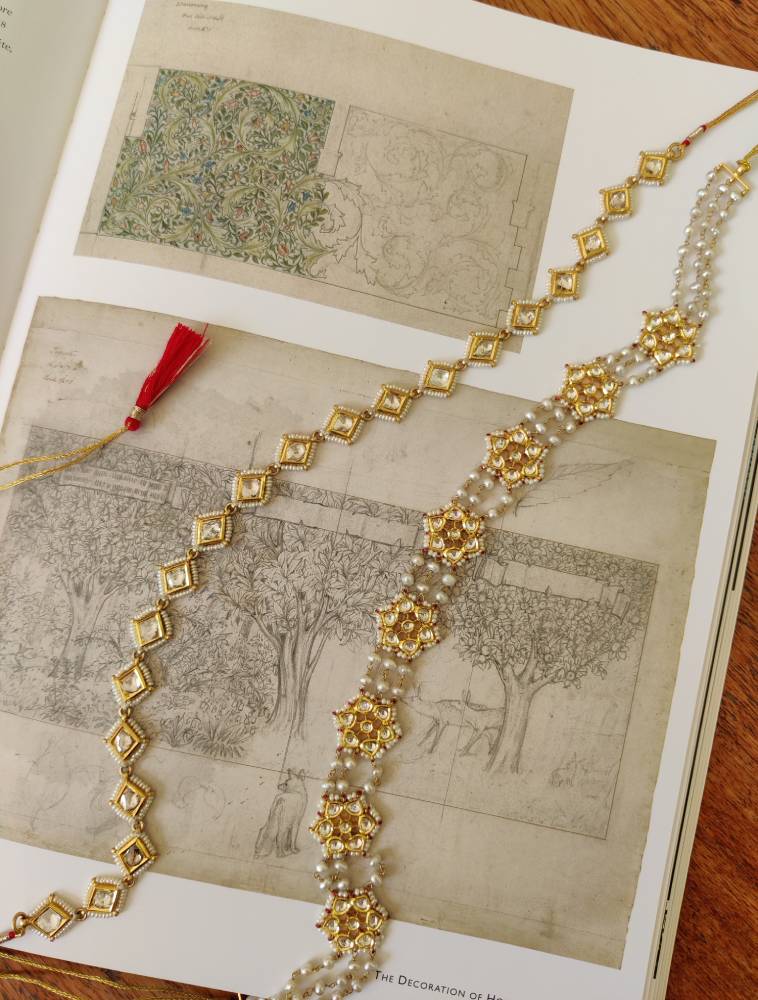 Tell us a bit about your customers.
We have many Rajput clients. Many others also love the concept of Rajput wedding jewelry, especially those who have destination weddings in Rajasthan. Many families who have their wedding at Umaid Bhawan Palace order jewelry from us.
Nowadays, Instagram has become an important tool to reach new customers. We have clients from Bengaluru, Hyderabad and Mumbai apart from those from Rajasthan. We also export to USA, UK, Dubai and other places.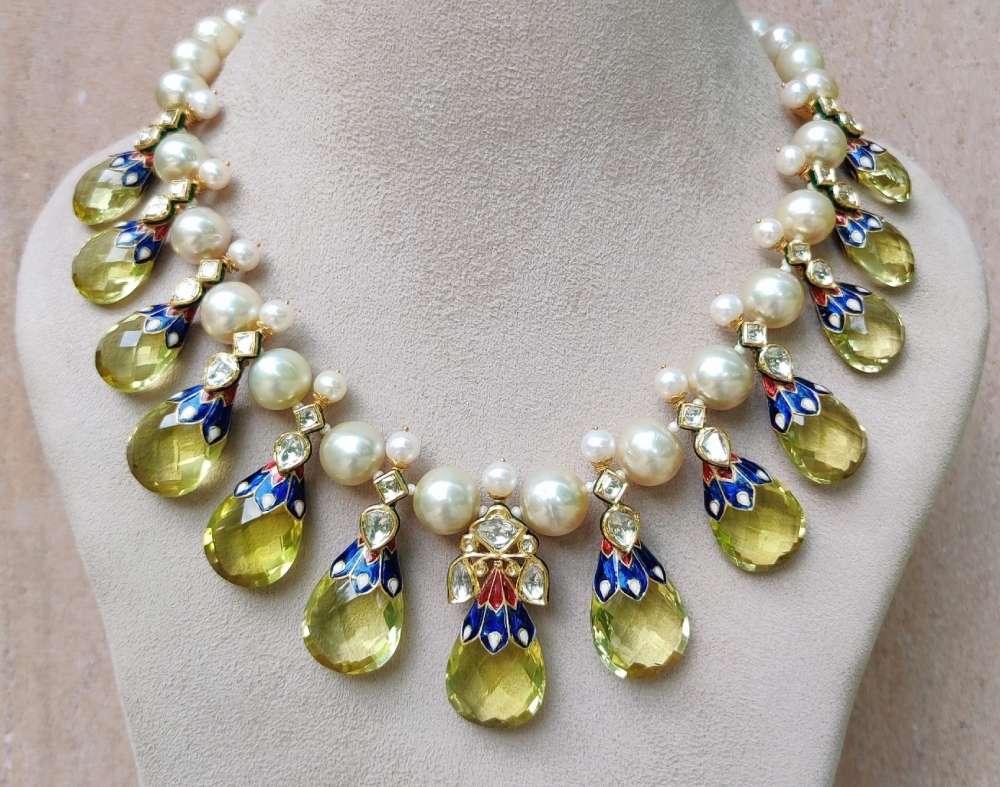 What is your USP?
We specialize in Rajput Bridal Jewelry. I want to bring the Rajput culture to life through the traditional jewelry we wear for weddings. Our goal is to get more people to love and wear this jewelry and help them understand the culture and tradition behind the jewelry. We also tell our customers how these pieces have been worn over the years. There are different hand ornaments. We give them a diagram of what comes first what was worn earlier. As we would first wear gaind, then gajra, gokhru and bangri or if we have a tibban-pattian set, then we wear punchi, gokhru, bangri and then the tibban-pattian set. The Tibban-pattian set is not easy to find these days. We are one of the few places that still sells it.
We also have lightweight jewelry for modern women. We use different types of gemstones. These are popular with tourists who like colored stone jewelry with diamonds and Victorian style jewelry.
The people of Hyderabad and Bengaluru love our polki pieces with meenakari.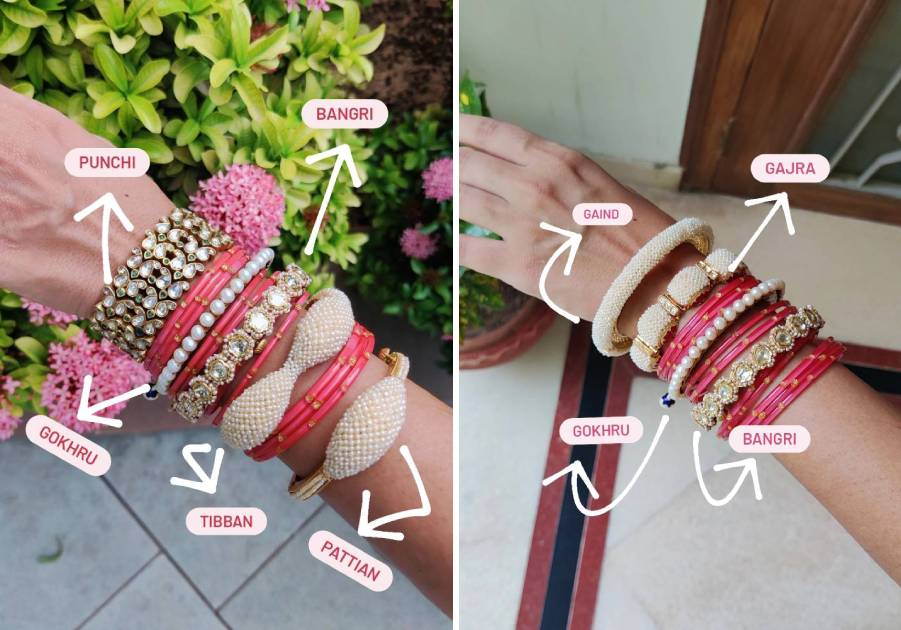 Meenakari has become the all-time favorite these days, do you agree?
Everyone loves meena. We do the meenakari even on our rings. We stick to traditional meenakari colors. Today, you can get pop colors like yellow and neon pink in enamel, but these are opaque unlike traditional colors like red, blue and green which are more transparent.
What inspired your creations?
Flowers, traditional designs used in rugs, traditional poshaks, peacocks and other birds – basically anything that excites us. We also use heritage pieces and jewelry in museums as reference points for our designs.
Which gemstones are preferred by your customers right now?
We use lots of moonstones, opals, amethyst, citrines, lemon topaz, aquamarine and more. Right now people are buying jewelry set with opals and amethysts. In southern India, ruby, turquoise and coral jewelry are preferred.
What is your best-selling piece of jewelry?
Timanyas, our chaand-suraj head ornaments and bangris are popular.