The Art of Style with Diamond Mahone Bailey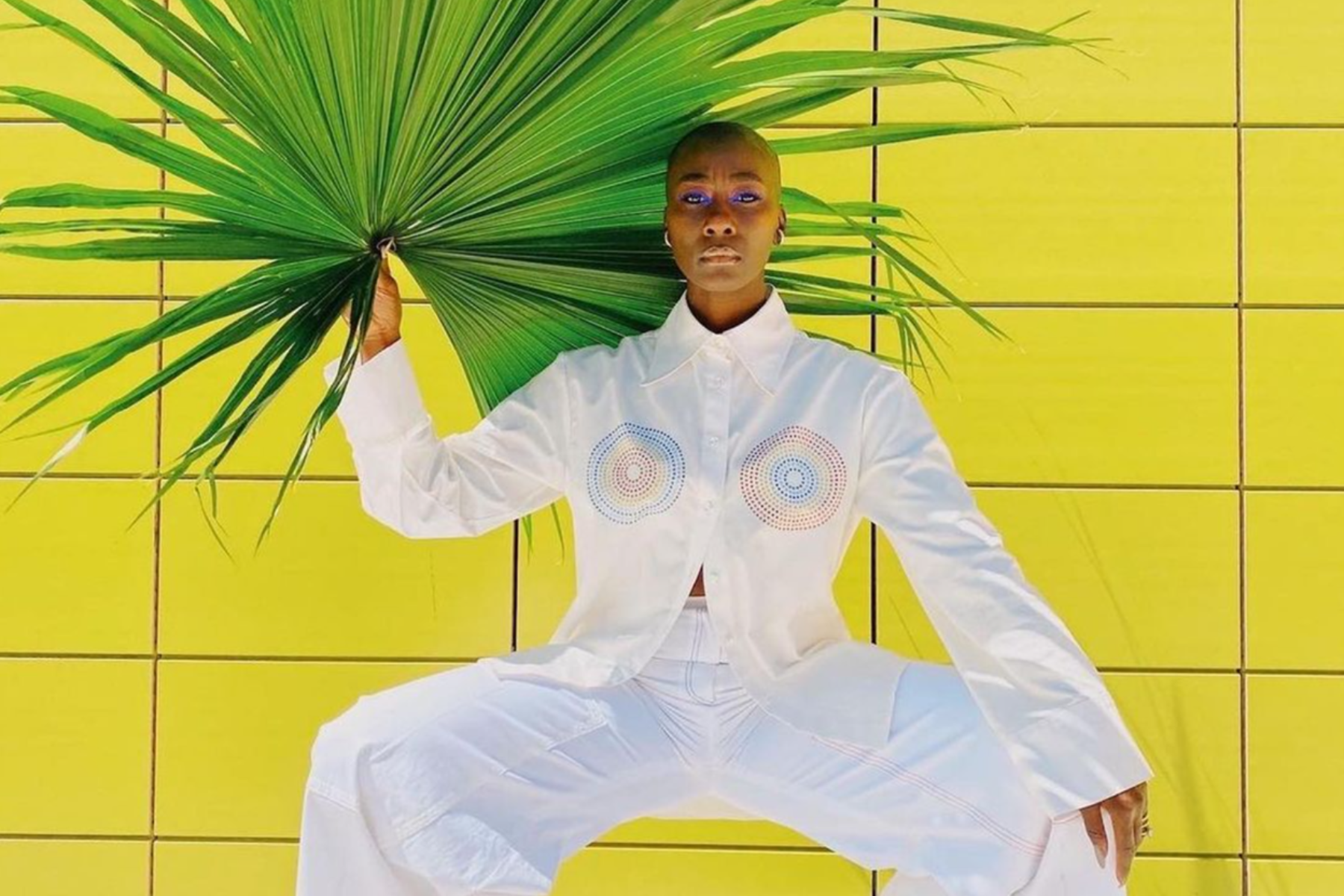 If you hire Diamond Mahone Bailey to dress you, chances are she won't put you in J. Crew or Zara. "I prefer my clients not to be into the same things a lot of people are," the personal stylist says. "My thing is that I like hunting and discovery."
Born in San Antonio, Mahone knew from an early age that she would pursue a career in fashion. As a child, she watched her mother work in retail, represent various brands, and model in fashion shows. Mahone loved the fantasy of putting outfits together and using clothes to make a statement. She studied fashion at Columbia College in Chicago and moved to Dallas in 2010. She cut her teeth at TenOverSix and Forty Five Ten before going freelance as a personal stylist, styling hair for celebrities like Erykah Badu and local Dallasites and working on various fashion shows. and magazine shoots, including our August Best of Big D cover.
Mahone recently published a cupboard with luxury retail store Dora Maar and moved to Mexico City, but kept her Dallas clientele. We sat down to chat about her personal style, favorite styling jobs, and why she moved.
This interview has been edited for length and clarity.
How would you describe your personal style?
I'm drawn to things that excite me, whether it's things that could be simpler or things that could be more complex in shape, proportion or color. I tend to pick up different notions of style when I travel and experience different things, and I add that to my own style repertoire.
You grew up around fashion and clothes. Are there any memories that really stand out?
There is a company called fashion fair, and it focuses on black models and black beauty. My mother was a Fashion Fair model at the time. I was probably 5 or 6 years old, and they were having these fashion shows and they were coming to town, and she was walking the shows. She was a single mother, so I had to accompany her to the shows while she walked them. I sat in the back and watched all the models getting dressed. And it was just chaos, but it was so much fun. There was so much beauty. You had so many different types of people in the background. So, you have the makeup artists, the hairstylist, the people who dress everyone, the producers who run the show, and that just sparked something in me. I knew it was the energy that attracted me and what I wanted to be.
As you developed your own career in fashion, was there a moment when you realized you had entered this chaos?
I think I'm in college and doing fashion shows with my classmates and really doing all the production. And even though it's college, like junior-level local productions, it really updated what I saw growing up and then what I was actually doing.
How to do the style for a client, an editorial session and a fashion show differ?
When you're styling a private client, you're working with someone who might be doing something very normal. Thus, the gaze does not need to be amplified. It's a way of interpreting a look for someone who's just a business woman who goes to the office and doesn't need to have all the jewelry added, but she still wants to have the looks very neat and very beautiful and well put together. But then you can take that same look for an editorial, and you can go crazy hair. You can add all the different bells and whistles in terms of makeup and just movement. And it's static, so you take a photo for the editorial. The private client wears the actual clothes, so he doesn't have to idealize this look. And then for a show, it's more fantasy, how to animate this look, how to bring it to life in a lively way? So there are three different viewpoints with one look.
What's your favorite way to create a look?
I love the editorial. I think there's so much fun collaborating and working with so many different friends in the industry. I love the result, and I love that it's something you can have forever in terms of photography.
You were a stylist in Dallas for years, but you just moved to Mexico City. What motivated this decision?
I visited Mexico for the first time in 2018. I fell in love with the city. It was just like home. I had traveled here with friends, and it was just a magical trip. And then me and my husband, John—at the time, we weren't married yet—but I remember saying to him, "I want you to come here. I think we should live here. And so, we came back a few months after that first trip, and he too fell in love with it. We just thought about the idea. Then the pandemic happened, and we tried to figure out what was next. Are we going to LA or are we going out of the country or are we going to New York? We were really looking everywhere for different landscapes that could make sense. And we settled in Mexico City, just because of the feeling and the aura we have when we're here. I'm glad we made the decision.
What about the city that inspires your fashion and creativity?
There's an innate sense of true creativity, whether it's in the mixing of colors on the buildings they choose to paint or whether it's the merchandising of the food in the mercados or whether it's an expression of caring to details and everything. I think it's a very attractive thing, and I think it's very pure and very honest.
Before moving, you organized a closet with Dora Maar. What was that sorting process like in your wardrobe?
I knew that coming to Mexico I couldn't bring things that I had just let take up space in my closet and that I wasn't wearing. So I just went full circle on things that I knew I wasn't going to wear, things that didn't fit me anymore, or things that I used for shoots and it just didn't not worked. So, I just knew it was purge time.
Author
Catherine Wendlandt
See profile


Catherine Wendlandt is an associate online editor for Magazine D's Living and Home and Garden blogs, where she covers all…