Tim Da Jeweler builds premier jewelry design company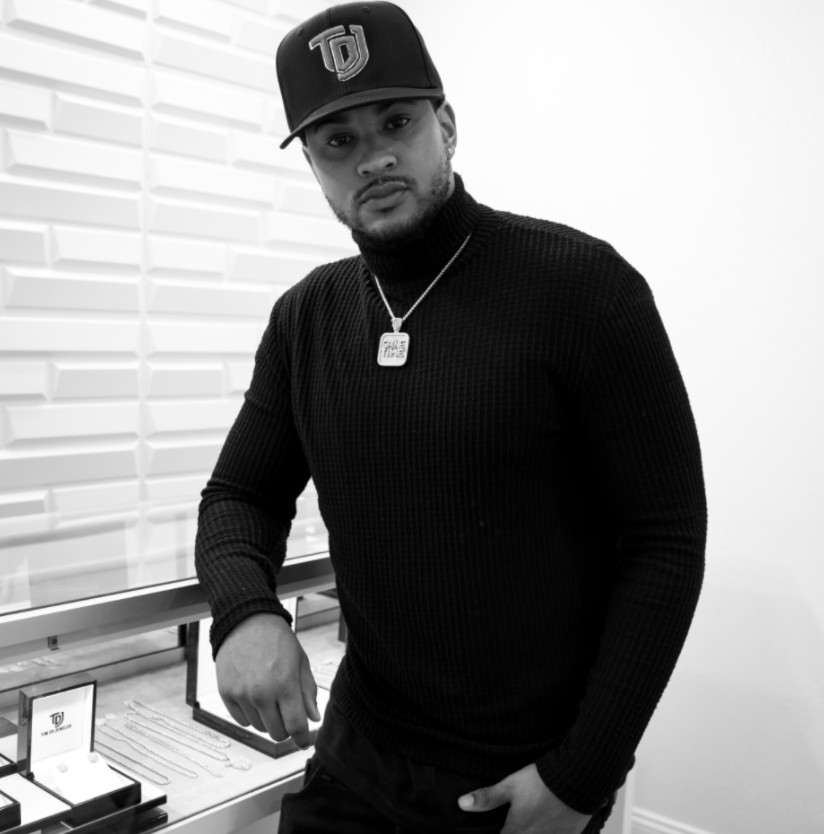 Hip-hop culture has played a huge role in the way people view jewelry today. Many jewelers have thrived on the Hip-Hop culture and the jewelry craze also known as "Blings" in Hip-Hop jargon. Tim Da Jeweler is one of those jewelers, and today he has a thriving business showing the world that anything is possible with hard work and dedication.
Operating out of the Bay Area in California, Tim Da Jeweler started his jewelry journey from sales. He bought a pair of earrings while working for an insurance agency, and he was struck by the fact that he could buy jewelry and resell it. This prompted him to do some research and he started looking for suppliers who could make jewelry for him and brand it with his brand name. This spawned TSV Jewelers, his first jewelry business, which operated strictly online and served clients both inside and outside the United States.
As TSV Jewelers began to develop, Tim decided to design his products himself. His brand name changed to Time Da Jeweler, and he opened a showroom where customers could enter to meet him physically and discuss their specific needs and requirements for their jewelry. Beyond designing and selling jewelry, Tim Da Jeweler is a shrewd businessman who applied some important business rules during his journey to become one of the top jewelry designers in California. In his words, "An entrepreneur should have the right mindset, good time management, and learn to work smarter instead of harder."
Tim Da Jeweler's plan for his business is to incorporate more art into his custom work to attract more clients and present his work to the world on a larger scale. He also plans to start video production to create videos that show his upcoming products and the exciting experience of working in the jewelry industry. "I feel that the more content I post, it will bring me closer to my customers / followers and grow in business relationships and sales."
The Tim Da Jeweler brand has flourished over the years staying ten steps ahead of the rest. In his words, "I am a constant serial thinker and I find ideas on a daily basis to improve my business. With this mindset, I don't take the competition as seriously as my competition does. When he started the business, he was trying to grow too fast and take action that he should be taking in the later stages of his business. He also had to find out about the financial side and how his bottom line could improve. Tim Da Jeweler as a brand is the product of a lot of research and work, and if Tim has to start all over again, he says he would.
In the ever changing jewelry industry, Tim Da Jeweler is one of the jewelry makers who constantly keeps abreast of styles and trends in the industry. With his business background, Tim has one piece of advice for all future entrepreneurs to stay in school longer and learn more about business.
Read more about Tim Da Jeweler on his official site Where LinkedIn profile. Also, follow its official Twitter and Facebook pages.