US household debt by type: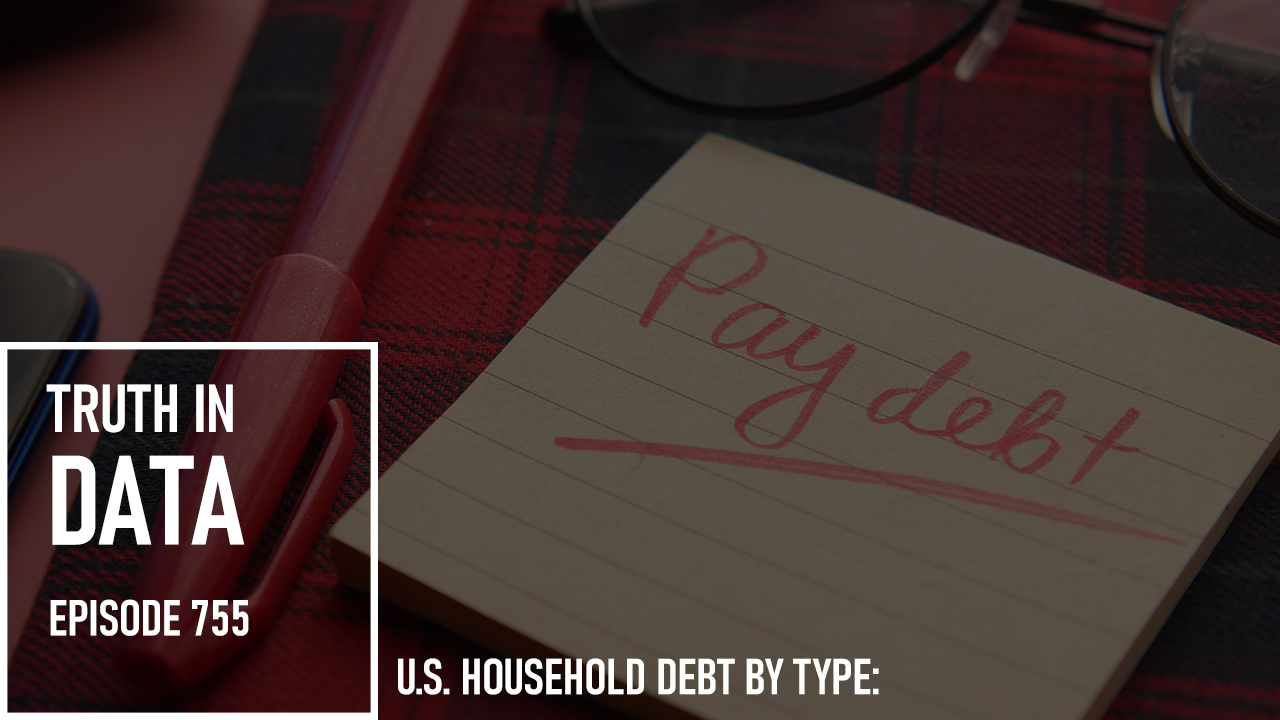 Don't miss another episode of Truth In Data! Click on the red bell at the bottom left of your screen to receive notifications as soon as the episode is published.
Data for today's episode is provided by the Mercator Advisory Group report: Installment Loans: Fintechs Gain Ground on $212 Billion Loan Forecast
US household debt by type:
Debt secured by mortgages and home equity lines of credit accounts for 73% of US consumer debt.
Debt secured by auto loans represents 9% of US consumer debt.
Unsecured credit card debt represents 5% of US consumer debt.
Unsecured student loan debt accounts for 10% of all consumer debt in the United States.
3% of US consumer debt is categorized as "other," which includes short-term loans, checking account lines of credit, and collateral loans.
About the report
Mercator Advisory Group has released a report on installment loan trends titled Installment Loans: Fintechs Gain Ground on $212 Billion Loan Forecast. The research explains the state of consumer installment loans in the United States and how fintechs and financial companies are now overtaking banks and credit unions when it comes to installment loans. Additionally, this research examines how companies are offering integrated financial products such as CCaaS to enable customers to offer their own credit card product. Using four evaluation criteria, general guidance is provided for those seeking a relationship with a fintech provider.
"Banks used to dominate consumer lending, with installment loan products priced well below credit cards, but that's no longer the case," he said. Brian Riley, Director of Credit Practice at Mercator Advisory Group, and the author of the research report. "Buy Now, Pay Later (BNPL) has been a wake-up call for credit card issuers. BNPL was a revamp of a merchant finance model used long ago by companies like GECC (now Synchrony) and Household Finance Corporation (acquired by Capital One). Now fintechs are moving in the same direction with installment loans," says Riley.